Excellent use of natural coconut soap that you may not know.
Natural soap made from natural ingredients clean and good for the skin.
Coconut is considered as a very good beauty ingredient for skin. Coconut oil has a very good natural moisturizer, which helps to keep your skin supple, especially in cold weather and dry conditions.
In addition, coconut soap, like pure coconut oil, contains bactericides, which inhibit the production of acne spots on the skin. Coconut soap has the natural aroma of coconut, even more attractive than other infant formula on the market.
In addition to hand cleansing, facial cleansing and bathing, coconut soap is like pure coconut oil that has many benefits for your skin and a lot of great uses that you need to find out.
Natural soap made from natural ingredients clean and good for the skin.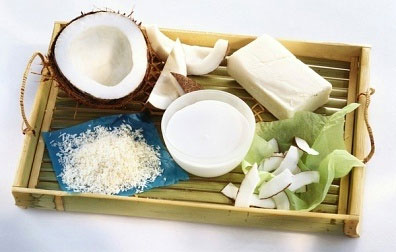 The following is a great use of natural soap that you may not know:
1. Unlike the body shop. Glycerin is produced in the coconut soap making process in the traditional way, so coconut soap contains added glycerin that moisturizes the skin to soften the skin. Skin moisture boosting is enhanced by making traditional soap.
2. Exfoliating: In addition to moisturizing, soap is also capable of exfoliating dead skin cells in the lightest way for the skin. Your skin is smooth, comfortable, not stretched, dry as other exfoliating.
3. Bleach: In other words, skin whitening. Many girls have come up with skin whitening methods. So you can not ignore this extremely effective coconut soap. Coconut soap does not directly help to whiten your skin quickly, but will effectively support your skin whitening process.
4.Make your make-up remover clean: If cosmetic makeup is difficult to remove by normal water, facial scrubs will help. Coconut soap will gently remove makeup, along with the amount of bacteria lurking on the skin, return the natural balance to the skin, protect your skin from inflammatory factors, allergies.
5.Coconut soap made from pure coconut oil also has anti-aging effect on skin cells, rejuvenating the skin for you. Coconut soap from coconut oil also has the use of sunscreen to replace the sunscreen.
6. Coconut soap made from pure coconut oil helps to cleanse and deodorize the body, such as the armpit or groin area, the vaginal area, the penis and the bikini area. Coconut soap can use the whole body, not inferior to the other shower lines.
7. Coconut soap made from pure coconut oil has an effective acne treatment if you apply the correct face wash daily. Removing the dirt, bacteria on the skin safely will help your skin to be balanced, remove the acne as well as the oil. Therefore, coconut oil has anti-acne effect.
8. Derived from the benign, safe and natural origin of the product line, coconut soap has been selected as a therapeutic product for many skin diseases.
By Cocosavon.http://coconut soap
Thông tin liên hệ
CTY TNHH SX – THƯƠNG MẠI & DV CÔ BA
VP COCOSAVON HÀ NỘI
Số 19 ngách 5 Ngõ 178 Tây Sơn, Đống Đa, Hà Nội
Hotline:(+84)909 582 386
VP COCOSAVON HCM
Số 29/12, Hoàng Hoa Thám, Q. Bình Thạnh, HCM
Website: http://xabongthiennhien.vn
http://dauduaeplanh.com/
https://www.cocosavon.com/
Email: Sales@cocosavon.com - Xabongdua.com.vn@gmail.com